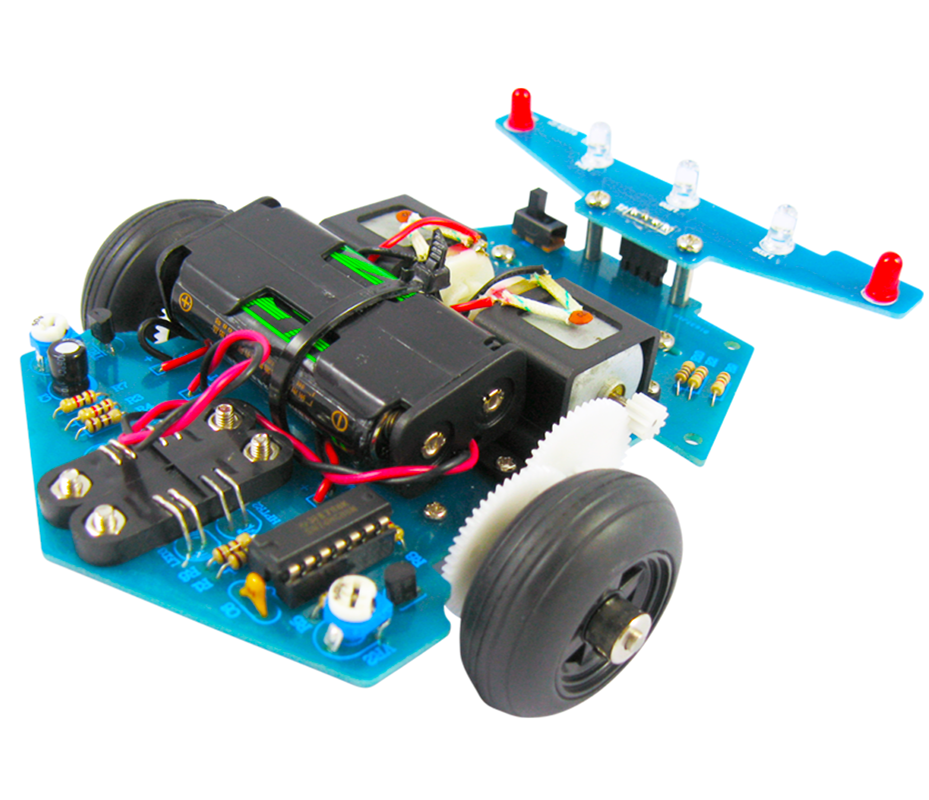 Created Date: 29 May
Light sensing principle - Line Tracer-V2
This product has a linear tracking function.
It can identify its own route on the self-made black track and walk along the black track.
It uses two infrared diodes to emit signals and two receivers to sense ground color to identify routes.
It has simple structure, beautiful appearance, ingenious design, vivid and fun.
Students can play while learning, so that real education in entertainment.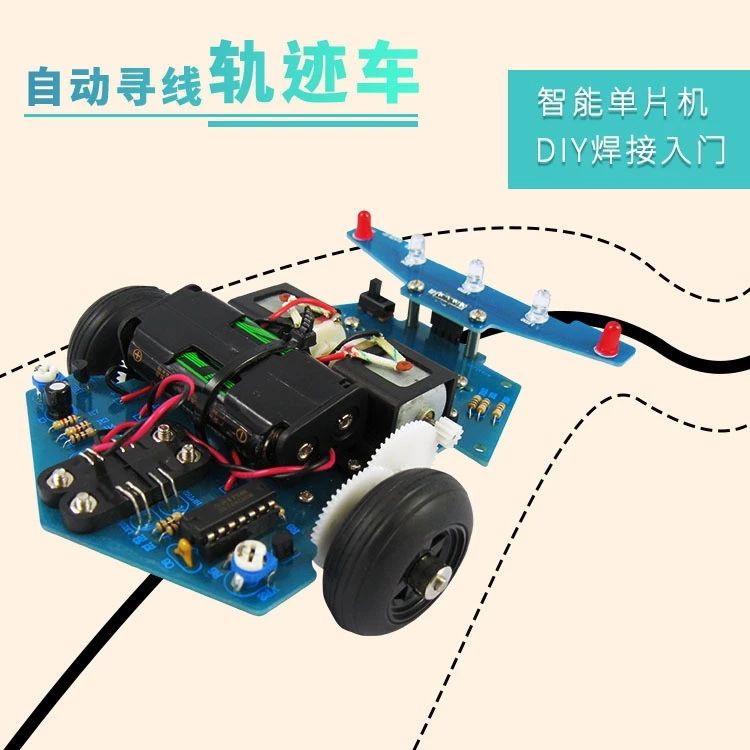 Principle.

This

product uses the principle of light induction
Two light sensors at the front end of the trajectory car sense the intensity ratio of light.
The output signal controls the movement of the left and right motors.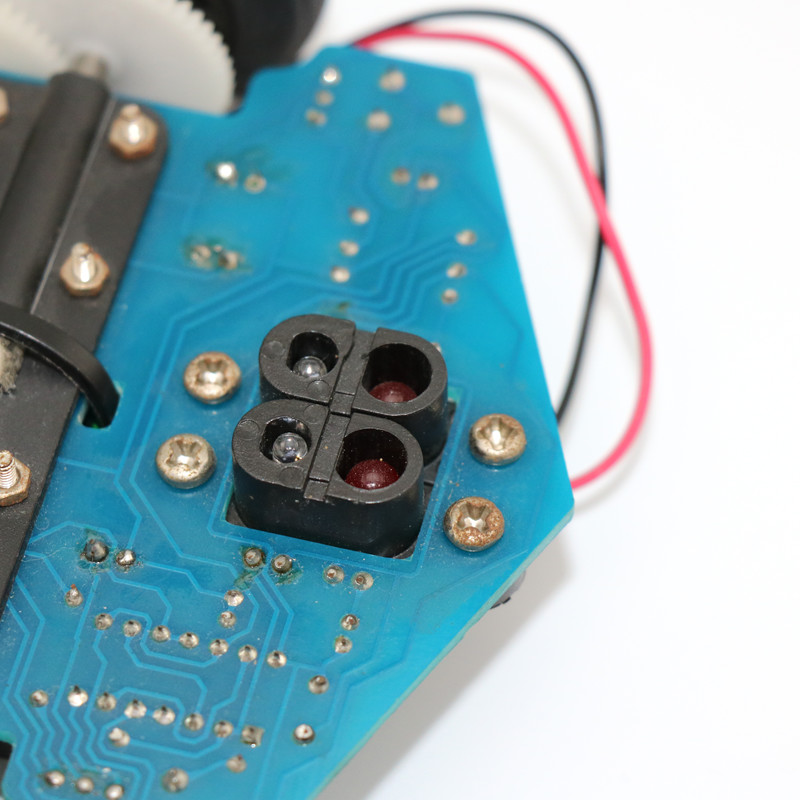 As long as you draw a black line on the desktop with white paper and open the track switch, it moves along the black line you draw to achieve linear tracking.
Suggestion: Paste black electrician tape on the ground, the effect of tracing is very good.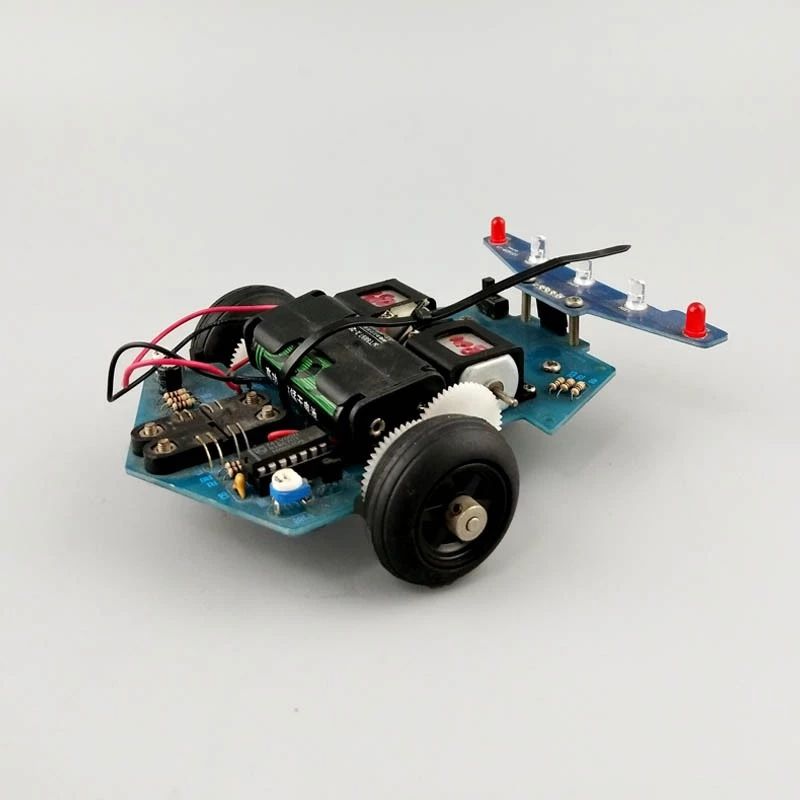 With the help of two infrared sensors in the front of the car, according to the color difference of the ground path, the function of automatic identification of the route and walking along the black line is completed.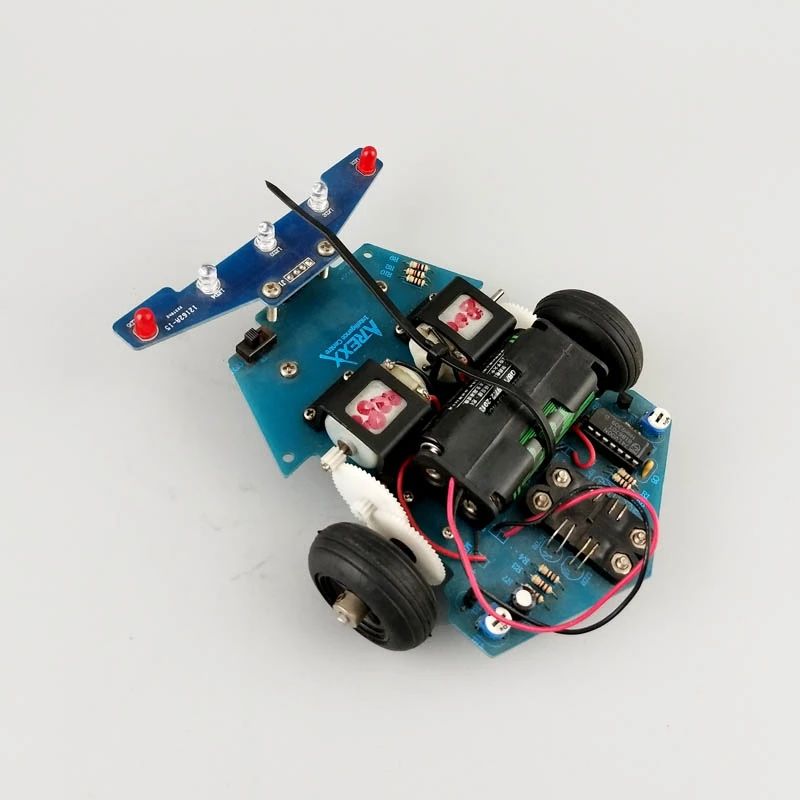 This kit is a spare part, a non-programmable welding robot, which needs to be welded by the buyer.
When properly welded and assembled according to the instructions, the car can automatically patrol the line of intelligent toys.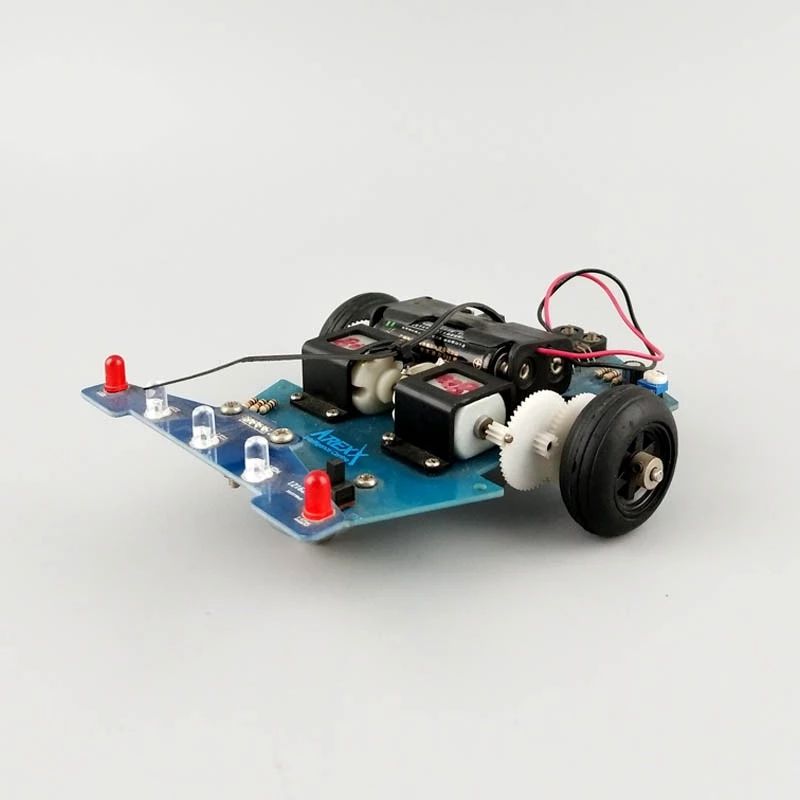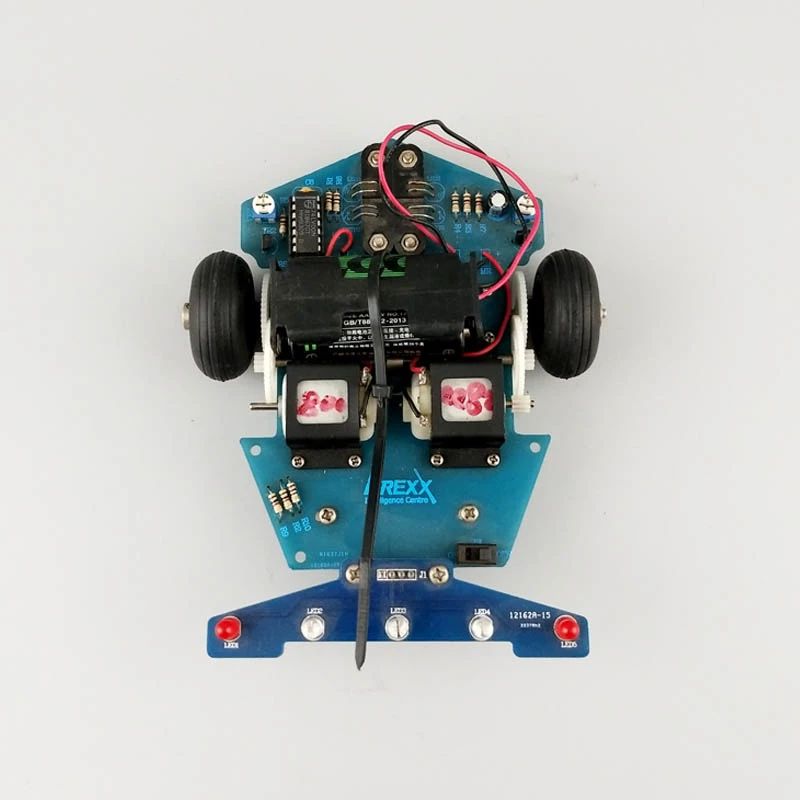 Product parameters:
Voltage: 3V (2 1.5V batteries, i.e. 2 5 batteries) Buyers are equipped with their own batteries.
Consumption current: 100 mA maximum, 60 mA minimum
Full measure: 140X125X40MM
Net weight: 170 grams