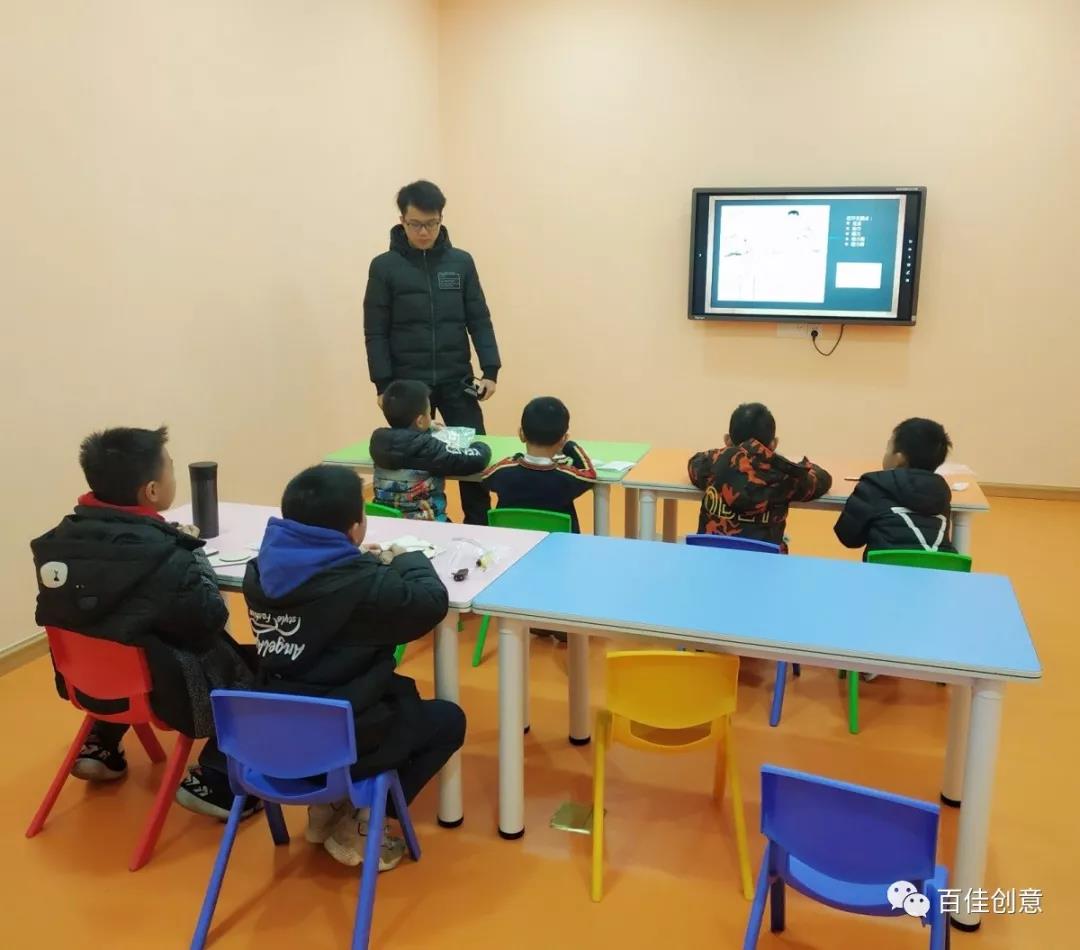 Created Date: 10 Jan
3D rotating wooden box - gear transmission and light refraction
The 3D Rotating Wooden Box is a combination of makers' woodworking and 3D printing modeling.
It uses technology to create 3D enlightenment for students (mainly for elementary school) and to understand the transition from flat to stereo.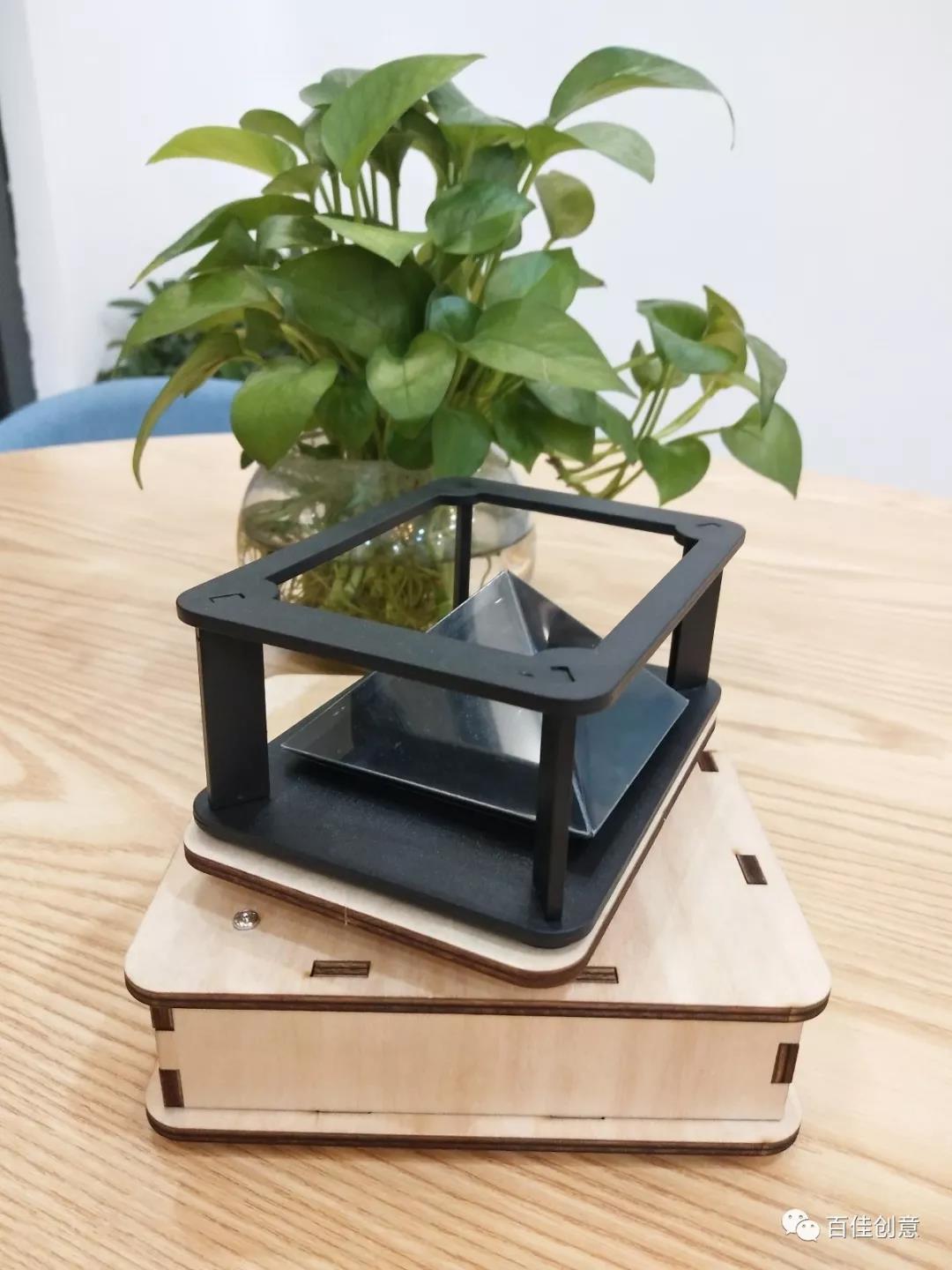 The 3D rotating wooden box encompasses the knowledge of physical gearing and the knowledge of light refraction, allowing students to be inspired by the fun of hands-on assembly.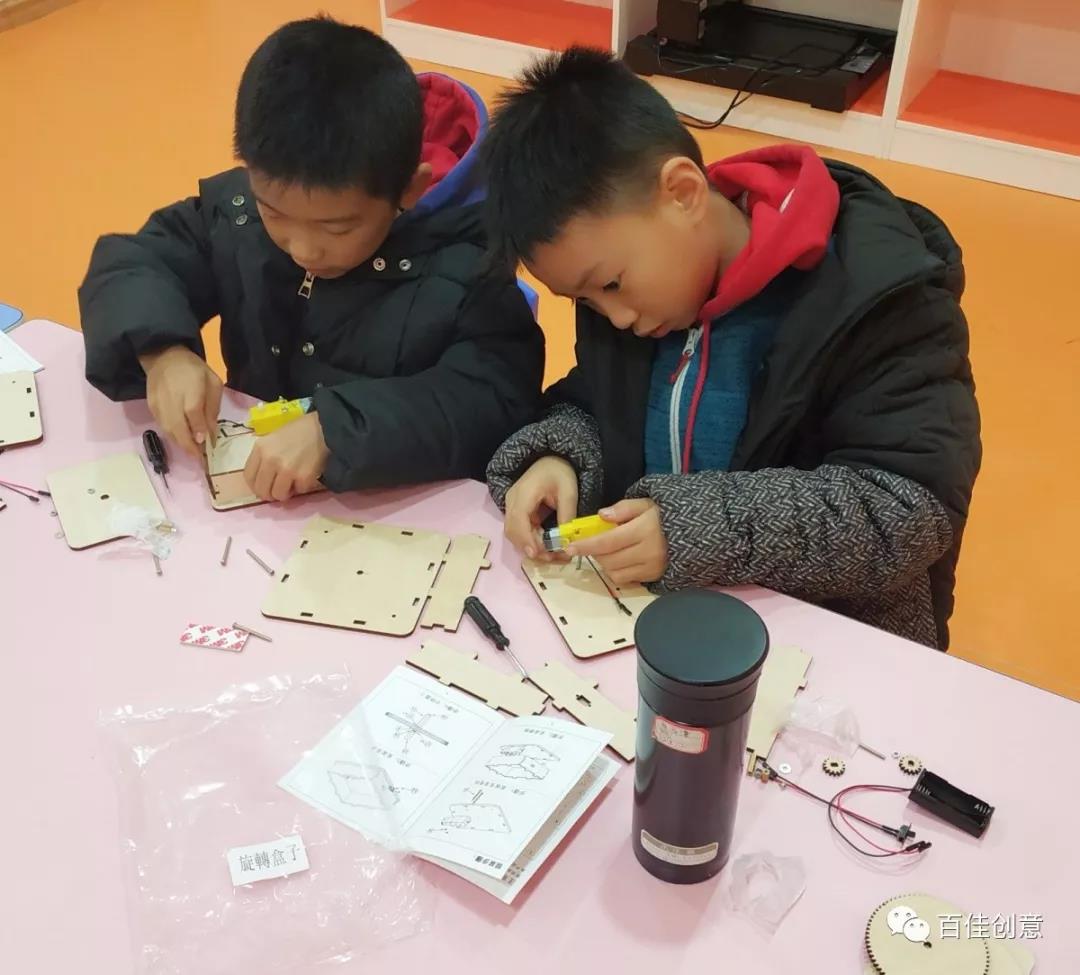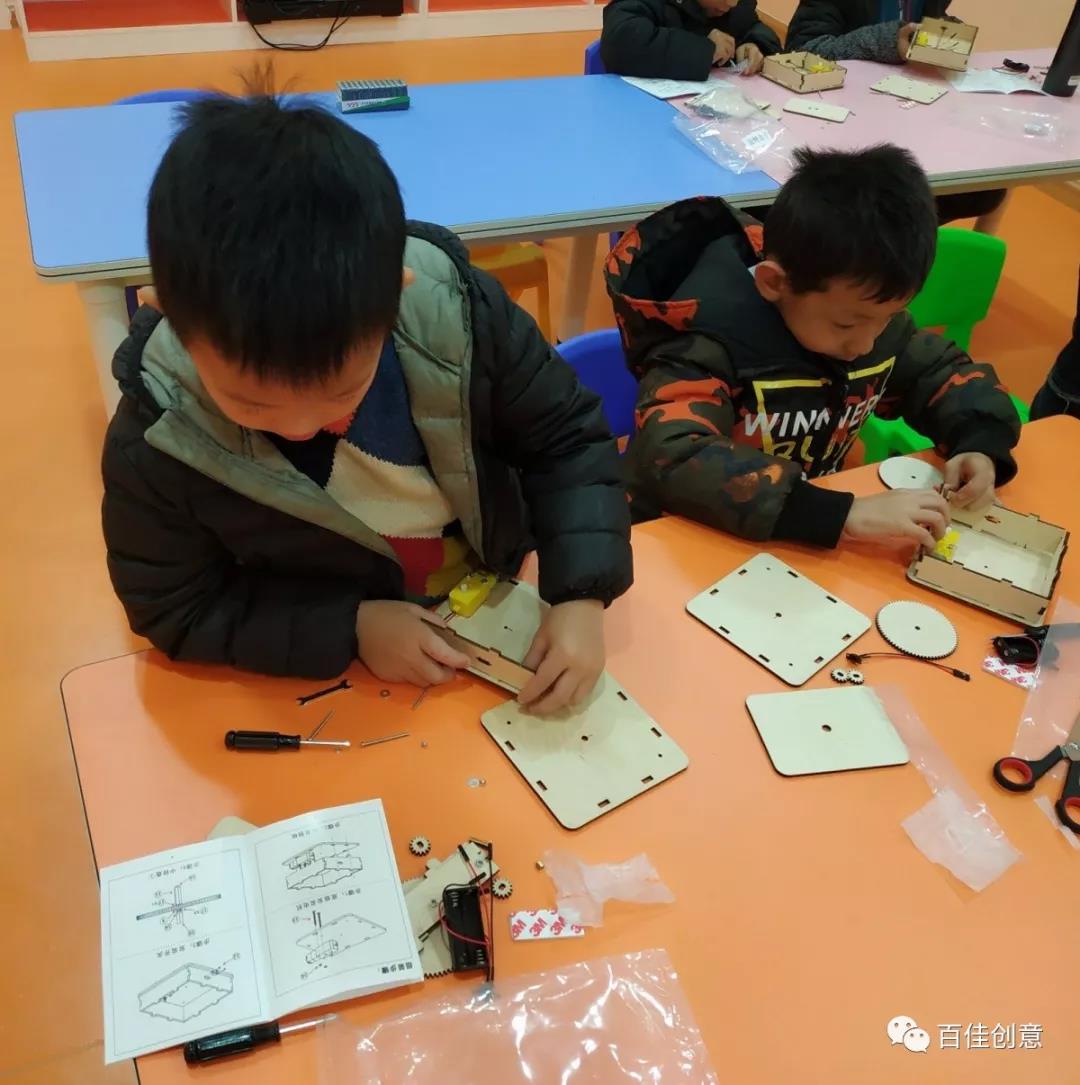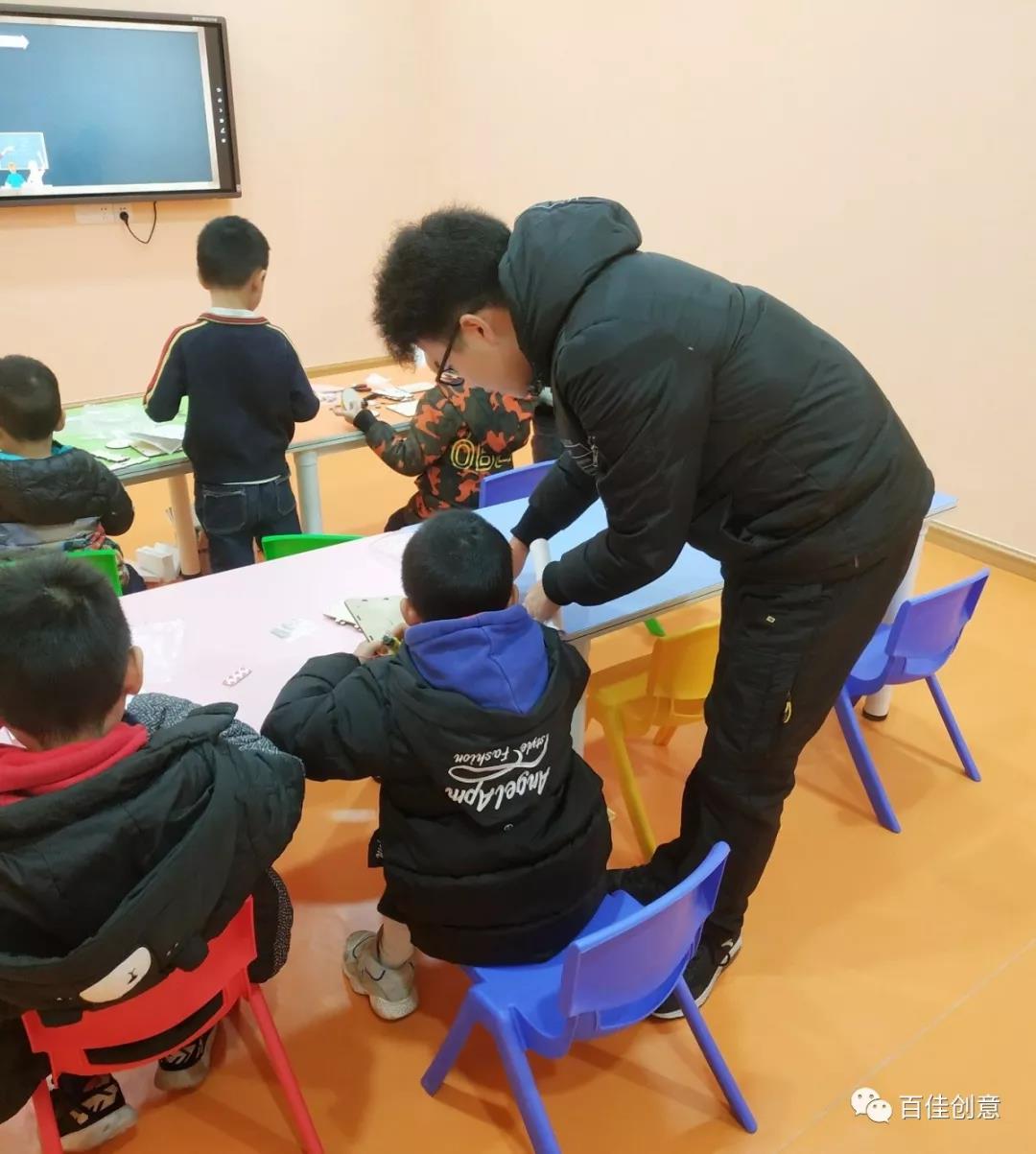 The knowledge of gear transmission comes from the principle of leverage. The five main points of leverage are fulcrum, power, resistance, power arm and resistance arm. The transmission characteristics of the gear are related to the modulus and the number of gear teeth (the total number of teeth of a gear).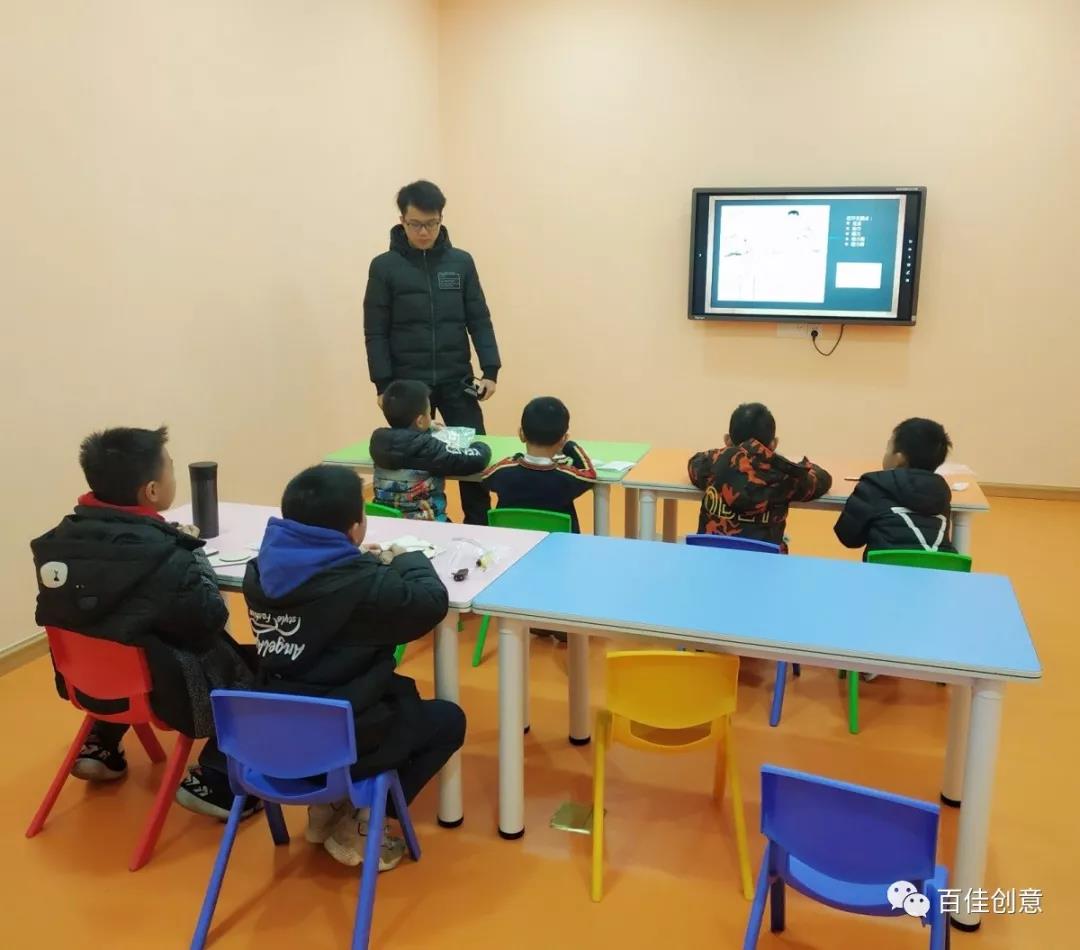 Through examples of daily life in the classroom, students can understand that the pinion drives the big gear more labor-saving, while increasing the torque, the speed of the mountain bike can be reduced.
In addition, the holographic pyramid uses the principle of refraction. The 45° mirror reflects the light by 90°, turning the horizontal light source upright, because the pyramid is transparent, so it looks holographic. The true holographic projection principle is diffraction, and the more difficult knowledge will appear in the later stages of the course, step by step.